3 Reasons Why Skin Care Products Are the Perfect Gift For Men
A lot of men are infamously known for taking poor care of their personal hygiene. Whether it's the old "using a stick of deodorant to replace a shower" or "using the same razor to shave various unsightly parts of your body," we've been there. We get it. A lot of guys would rather skimp out on self-care and skin regimen then take the time to actual take care of their face and body. I know from experience that I am not one who's apt to purchase my own skin care products…
Which is why, the next time a birthday or holiday rolls around, skin care products make the perfect surprise gift for guys. Here are a few reasons why you shouldn't be afraid to spoil your dude with a little self-care.
1. He won't be expecting it!
Skin care products are truly the last things that most guys would expect to receive as a gift, and we all know the best gifts are the ones you didn't even know you needed. Lots of guys I know could benefit from taking better care of their skin – whether it's acne, blackheads, or dry skin, there are products out there for every skin type and personality. It's a surprise that will only continue to grow on him with time.
---
2. Skin care for men is cool right now!
There's a certain stigma in the U.S. about makeup for men, and if you're like me, you may perceive skin care products to be somewhat makeup adjacent. But with facial products for men growing in popularity overseas in countries like South Korea. There's never been a better time to start thinking about taking better care of your skin. I'm not saying that you need to go through the whole K-beauty regimen and get him oil cleansers, toner, essence, eye cream, exfoliators and * deep breath * face masks. But a little cleanser and moisturizer definitely wouldn't hurt!
3. It's not a gift just for him!
You don't have to be a scientist to know that when you look good and feel healthy, your entire worldview can shift for the better. Heck, even when I just have a good hair day I feel like I could be the king of the world. The way I see it, skin care is similar to eating healthy: you may not always want to take the time to do it, but when you do, you feel all the better for having done it. When you look and feel good, it doesn't just affect yourselves – it affects those around you. Healthy skin can create a positive attitude, and a positive attitude can go a long way.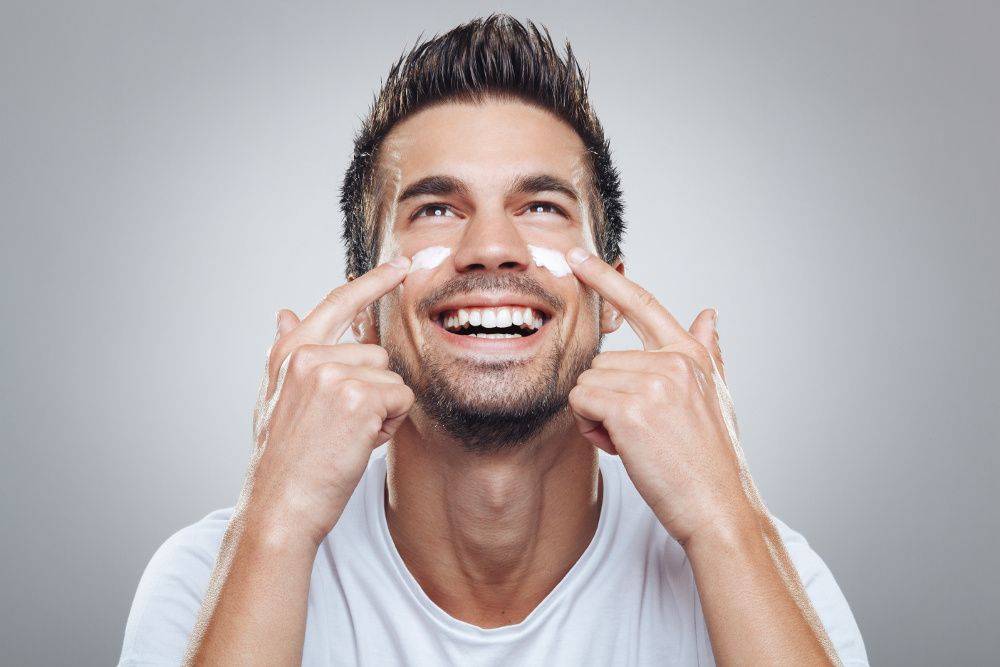 ---
I know it's a bit of an unorthodox idea, but skin care is important for everyone, not just women. If there's a man in your life who you think could use a little self-care and self-love, buy him some skin care products and see how he reacts! You may be surprised with the results. You can find the best skin care products for men at Celsius Bleu!